Natural Parenting Forum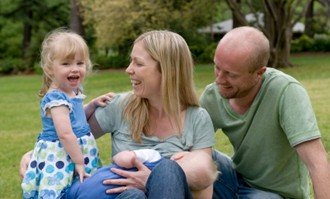 Often Natural parenting can be an isolating experience with friends and relatives ranging from tolerant to outright opposed. Even if you know other local parents who are raising their children naturally, it is hard to find time to get together. Both children and parenting take time.
Our goal with creating these forums was to provide a place for parents to discuss natural parenting issues. This is a safe place for you to ask questions and a great place to experienced parents to offer suggestions and advice based on what you have learned raising your own kids.
We all are busy, here is a time effective place for us to discuss issues we are passionate about and share pictures from our lives. Let's build a fun community! The more the merrier…
So take a moment now to read, post or comment about something you are passionate about. Tell us your funniest (or favorite) natural parenting story right now.
There is no member login or registration required. You can post anonymously or you can tell us your name.
All submissions will be reviewed and approved to ensure that our forums remain a safe place for people to share and get answers. No personal attacks are allowed and a wide range of natural parenting opinions is supported - from hesitant to completely crunchy . All email addresses are kept strictly confidential and will only be used by us to communicate to you about your post.
Topics that don't have a hyperlink yet are coming soon! Feel free to submit questions, stories and pictures for all the topics listed below.
List of Natural Parenting Forums
Natural Pregnancy - Stories/Tips/Q&A
Natural Pregnancy - Pictures
Birth
Natural Birth - Stories/Tips/Q&A
Natural Childbirth - Pictures
Natural Childbirth - Videos
Breastfeeding
Breastfeeding - Stories/Tips/Q&A
Breastfeeding - Pictures
Breastfeeding - Videos
Baby (0-1 year)
Natural Baby - Stories/Tips/Q&A
Natural Baby - Pictures
Toddler (1-3 years)
Natural Toddler- Stories/Tips/Q&A
Natural Toddler- Pictures
Child (3-13 years)
Natural Child - Stories/Tips/Q&A
Natural Children - Pictures
Teen(13-20 years)
Natural Teenager- Stories/Tips/Q&A
Natural Teenager- Pictures
Advice
Natural Parenting Q&A
Single Parenting Advice
Other Links You May Be Interested In
News
Blog
We want to hear your story!
Tell us about your favorite, funniest or most frustrating natural parenting situation. A picture is worth a thousand words, so attach a picture as well!

With your permission, we will feature the top story each month on the Natural Parenting Advice homepage.
Natural Parenting Stories from our Visitors
Click below to see stories from other Natural Parenting Families.
---
---